Artificial Intelligence in Retail Industry

Retail industry has witnessed profound changes over the last 5 years. The focus of the industry is shifting from products to service and customer experience. Traditional business models have been disrupted by the new league of digital savvy brands that have emerged.


KNOW MORE
AI in Retail

These brands are using technology to gain an advantage and stay a few steps ahead of their competition. Now when we say technology, we know there is a lot happening on that front that is particularly focused on retail. But the one technology that is a real stand out in the digital chaos is artificial intelligence – popularly referred to as AI.
With its impressive value chain, AI is going to flip the retail industry as we know it upside down. But how? The answer lies in how it affects the industry and what benefits it delivers.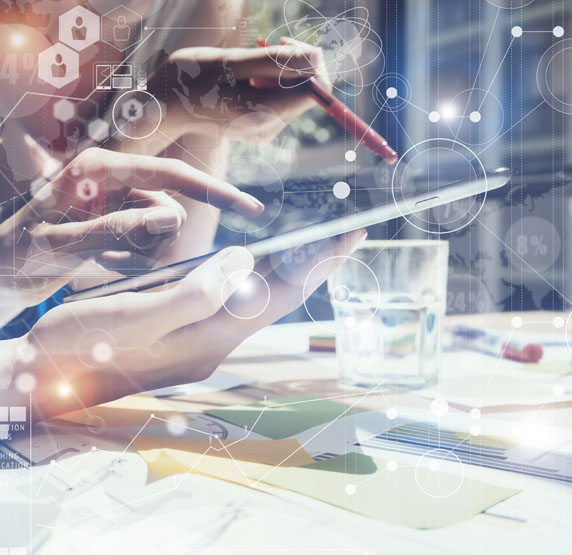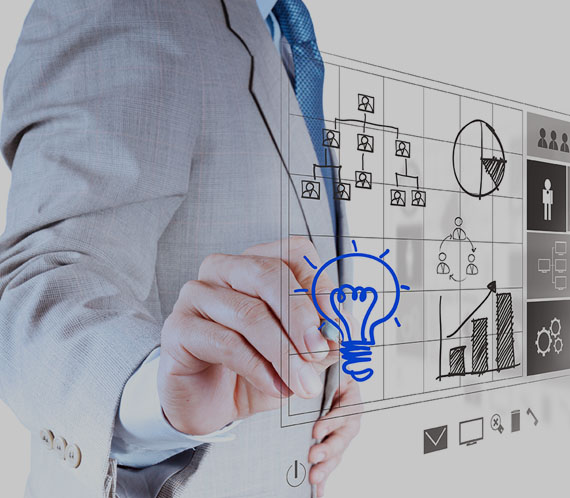 Product Development

Let's start with products – one of the key elements of retail. The physical exchange of a product and its possession makes retail industry extremely unique for digital transformation. So, when AI touches the real of products what happens? It not only optimizes product designs, but also helps develop product prototypes that are relevant and capable of meeting the unmet needs.

AI technologies are helping product designers look at their products in a whole different way. It is also allowing them to create product simulations and test them in real life scenarios to see how they would be accepted by their target market.
Supply Chain Management

The next critical aspect of retail industry is the supply chain. We know that major global brands have managed to maintain a stronghold on their market share just because of their strong supply chain network. It has allowed them to make sure their products are available across multiple locations on a global scale.

So how can artificial intelligence influence supply chains? There are more ways than one. But the most obvious ones are by optimizing warehousing and making production process "intelligent". AI can help retail brands identify gaps in their global supply chain process, influence logistics, and make smarter decisions around product storage.

It can also make the production process more robust and agile to respond to sudden surges and dips in market demand. This intelligence helps absorb the pressures of fluctuating market demand and streamline production.

Store Optimization

In retail business, stores are the face of the brand. That is the place where customers experience the brand in person. It is also the place where a brand can find most relevant information that can go a long way in boosting its business. So, what role does AI play in stores?

To start off, AI can help optimize the design of the overall store. It can observe your store traffic, add context to it, and then recommend store layout changes that boost your overall revenues. It is AI that can tell you how to engage your store customers better at each aisle or section to maximize your share in their wallet.

AI can also help you implement what is popularly called as dynamic product pricing. Deep learning algorithms of AI can identify your customers, study their behavior in the store, predict the probability of purchase, and adjust the product price accordingly to affect a sale.

AI also contributes a great deal in creating customer segments based on demographics, geographies, socioeconomic factors, past behavior, etc. What could be better than this, knowing your target market inside out?
Sales & Marketing

The success of a retail brand depends largely on the success of its sales and marketing functions. AI provides all the necessary impetus to these two to ensure you maximize your market share. At the planning stage, AI gives you all the necessary forecasts and market landscape understanding to prepare better. It also helps you understand what your competition is doing better than you, which strategies are working for them and which are not, and how you can outdo them. This is almost like finding gold in the desert!

When it comes to your outreach programs, AI can tell you how to reach out to your target audience, when, through which channel, and to make what offers to get them hooked.
Customer Management

Customers are the most valuable asset for any business. It is not any different for retail business. And this is where AI plays the most critical role.

To start off with, 2018 is often dubbed as the rise of the bots. We know that bots have been around for longer period of time. But 2018 is when we witnessed a real shift in the way they were delivering service. Your bots are no longer just chat mechanisms. AI has helped them evolve into channels of intelligent conversation. They are smarter, they are faster, and they are engaging your customers like never before.

The next important contribution of AI can be termed as transforming customer information into intelligence. It is this intelligence that has set in motion the era of hyper-personalization.

AI is also redefining the way customers experience the products of the brand. The digital fitting rooms and augmented reality-based product visualizations are giving customers a whole different level of product experience that in turn influences their purchasing decision.

When it comes to customer engagement, AI is once again redefining the rules. It is letting brands know which channels to use to engage certain segments of customers, what kind of communication to put out, and what can deter their engagement. AI can also help you transform this engagement into business from time and time again.
Business Risk Management

A less talked about but extremely key contribution of AI and deep learning mechanisms is their ability to evaluate business risk and make key predictions. They have helped retail brands who often depend on e-commerce for business growth to identify possible suspicious behavior and flag them. They have also looked into billing anomalies to identify frauds that have gone undetected in the past and bring them to the notice.

While the AI solutions can help detect frauds at transactional level, they can also work at functional and organizational level.

Conclusion

When one looks at the impact AI has left on retail industry so far, it is quite bedazzling. But we always tell our clients that the best of AI for retail is yet to come. What we are witnessing right now is something that was expected for the industry. But the unexpected is yet to come!

The industry has still not wrapped its head around the opportunities and possibilities of AI. Even several AI solution providers are left gawking at the abilities of AI. And what makes it more captivating is the fact that AI is in the evolutionary stage. It is growing and it is evolving to levels that we have never witnessed before.

When working with an evolving technology, what you need is a digital solutions partner who has been around longer, has experience of working with your industry, and has been a pioneer in technology solutions space. Only a company like this would be able to help you pace out your digital transformation in the most effective manner.

To know how we help big box retailers embrace digital transformation before they succumb to the growing pressures, talk to our consultants and we would be happy to engage with you.


Read More