How application of IOT across the retail ecosystem is beneficial for a retailer?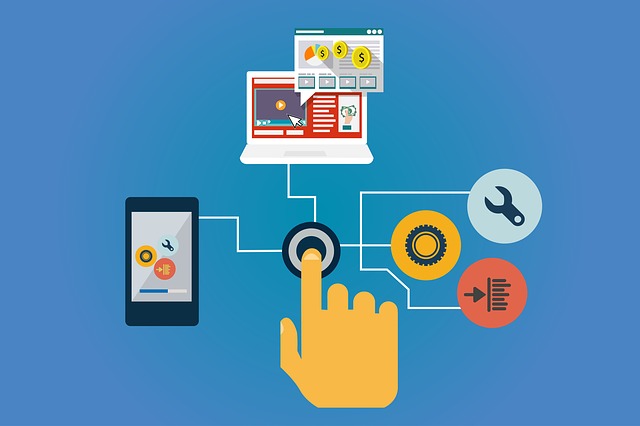 The Internet of Things (IoT) is completely transforming our outlooks, the way we approach and interact with things. This recent technology is upgrading the standards of innovation and is creating a basket full of opportunities across each and every industry. The retail sector is also no longer an exception in adopting this technology. Retailers are implementing IoT in their daily operations and fetching an amicable shopper experience. Once the industry adapts to innovations, IoT has the potential to create opportunities for retailers in improving customer satisfaction, increasing the efficiency in operational procedures and creating new business prospects.


KNOW MORE
Retailers across the globe are experimenting with IoT in order to optimize their operations.
To achieve better customer experience

It is crucial for a retailer to provide compelling Customer experience for higher customer retention and revenue growth. To assure greater success, retailers are implementing advanced tools and marketing techniques, reaching out to potential consumers and retaining their customer's interest. A recent report by the Internet Research Company states that nearly 68% of the shoppers change their purchase decision based on in-store messaging and 30% of the shoppers make unplanned purchases on the basis of Point Of Purchase displays. Implementation of analytics in buying history, consumer behaviors and the number of store visits can be used to send feedback and high-touch services to the customers.
Having better operational efficiency

IoT has the ability to change the retail supply chain and when empowered with Data visualization techniques, can provide real-time visibility to inventory. Stock-outs are one of the serious issues for retailers. RFID tags help retailers to deliver information about the stock items on smart shelves, raising an alert to replenish when product count is low. RFID tracking has the potential to enhance inventory intelligence and precision to 95% and decrease the stock-outs by 50%. Many organizations have started tagging their clothing range with RFID tags and emitters. For instance, Tesco successfully reduced the number of stock-outs by 95%, and shortened stock-checking times by 7% with the application of IoT across their supply chain. This has not only improved the inventory accuracy but also reduced the inventory shrinkage by 55%.

Implementation of Analytics across Point of sale on top of real-time inventory intelligence helps an organization to identify their underperforming and overstocked stock keeping units i.e SKU in advance, reducing spoilage and cutting down the extra cost for a retailer.

Retailers urge to combine their fulfillment and delivery methods to provide a consistent shopping experience to their customers on all channels. In order to provide an omnichannel experience to the customers, retailers should have 100% transparency throughout the entire supply chain process and by securely connecting multiple touchpoints across online (web, mobile, smartwatch, etc.) and offline (store) presences.
Creating new revenue opportunities

Nowadays, location-based marketing using GPS and Beacons is getting very popular among retailers and customers. This helps the retailer to push customized coupons and information on the sale and offers whenever the customer is in closer proximity to a retail outlet, creating one more touchpoint and an opportunity to convert a passer-by into an impulse buyer. According to Koupon media, a customized coupon drives around 39% of the customers to spend more.

IoT, when combined with analytics and visualization techniques, can be beneficial to retailers to increase their sales through not only physical stores but also through various other channels. Many E-commerce organizations like Amazon, Walmart etc. are already analyzing consumer buying pattern to provide automatic notifications of consumables to customers' mail or social accounts or even to doorsteps. One of the best examples is Amazon Dash. Huge customer data helps in increasing sale through not only existing revenue streams but also offers retailers insights into new services and products that can be offered to customers.
Conclusion

It is important for entrepreneurs in the retail segments and businesses to understand and implement the IoT and its importance. The entire integration process of retail and IoT needs to be designed and developed properly. Also, a favorable ecosystem needs to be built to innovate on the newer applications of IoT across the retail operations and to carry out maintenance of the same.