Remote Workforce at Scale: Key Lessons in Enterprise Infrastructure and Operations Management
Maintaining social distance and working remotely due to the COVID-19 outbreak has changed our present working models and may also impact our collective future. While digital tools offer excellent support to remote workers, shifting work patterns on such a massive scale can have serious implications for cyber security, identity management and stress testing of the infrastructure.

Organizations need to urgently analyze their infrastructure and ensure they can maintain their business continuity in a secured fashion.
Enterprise Infrastructure and Operations Management Considerations



The ability to operate and succeed during this time will depend on a number of choices which can be grouped under four main categories:

Considering a change from a physical focus to specific enterprise software can prove to be beneficial since it enables dynamic configuration. This can improve network performance as demand patterns change.  Virtual Desktop Infrastructure (VDI) is one such arrangement wherein a desktop operating system runs and is managed in an on premises or cloud data center. Cyber security and a robust identity management protocol are extremely important before implementing any changes.

Communication is at the heart of an organization's success. Consider putting applications to the cloud so that a company network is not necessary to access every time.

Customer service support is specific to companies, customers and divisions and tend to be more difficult to manage centrally. This can be managed by using cloud based project management tools which allow the customer support team to login from wherever they are and retrieve the necessary information/solution for the customer. Zendesk, Zoho Desk, Vision Helpdesk and HubSpot Service Hub are some of the customer relationship management (CRM) software available.

The need to transition to remote work mode has happened at lightning speed due to the current pandemic. However controlling the process of production and redesigning business operations in such times require thinking in the following directions


Procuring laptops and other equipment to staff since there could be a disrupted supply chain


Working out how to preload the correct software on the equipment when offices are closed


Addressing communication and network issues such as VPN and VoIP capacity


Considering the extent of cloud based solutions for email, collaboration and conferencing. This should provide the flexibility to scale and work remotely.



 
 
Challenges to Remote Working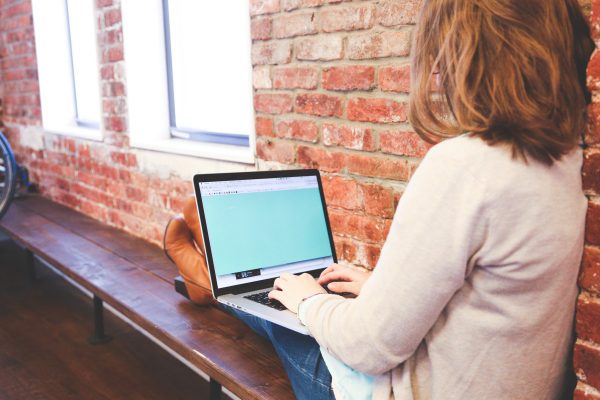 The challenges to adapt to remote working will vary from one company to another depending on its previous technology choices. Some of the issues to consider when it has been decided to work majorly towards remote working would be

More homes are getting connected and consumer IoT devices such as light bulbs, refrigerators and so on which are created without much security in mind are getting connected through the same Wi-Fi system. This puts corporate assets on the same Wi-Fi network thereby providing an entry point for hackers to reach corporate targets. 52% of the respondents of the CISCO 2020 Benchmark Report said that mobile devices are extremely challenging to defend. As employees bring corporate devices unto unsecure networks they also face an increasing number of phishing attacks as hackers tend to lure them with coronavirus related malware.

In an office setup identity management parameters can be defined precisely.  However, in a remote setup challenges could range from determining endpoint protection for home users, review of what software the remote workforce needs additionally, implementing 2 factor authentication, assessing the impact to firewalls, conditional access policies and other logging as well as updating the acceptable use policies for remote staff.

Stress testing refers to testing of software and/or hardware and the infrastructure to determine whether its performance is satisfactory under unfavorable conditions. The COVID-19 situation has created an enormous unplanned stress on an organization's network resources and also human resources. This is because there is a need to secure employee health and network security while ensuring business continuity.
Scaling Remote Work-  6 Key Lessons in Enterprise Infrastructure and Operations Management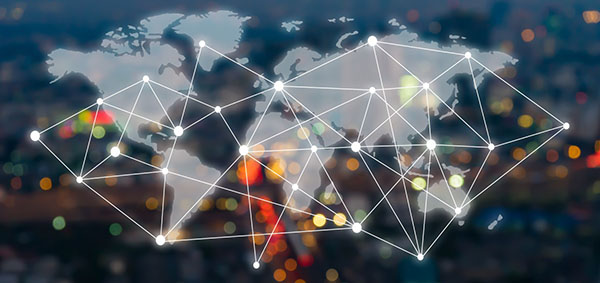 It is clear that businesses are scrambling to balance remotely connecting its workforce while producing revenue and supporting clients at the same time. Companies are rightly concerned about ensuring operational capabilities are in place first as well as locking down any security issues. Discussed below are some imperatives to assist smoother remote work
1.Reassess Priorities

The urgency and pressure of setting up staff for remote working is likely to shuffle priorities, which would mean assigning staff differently to ensure that the growing number of IT requests are taken care of. This translates to putting aside the necessary IT budget to ensure that the organization's core infrastructure is ready to cope with remote work. It is also necessary to secure enough bandwidth to support VPN  by subjecting the network to necessary stress tests.


 

Prepare For a Surge in Hardware Support Requests




 
 

IT infrastructure alone will not ensure a company's systems, software and security are properly configured and operating well. When incorporating technology for remote work into the company infrastructure the following measures need to be implemented to overcome cyber security threats


Encrypt and install firewalls on all devices without exception.


Secure access to company systems


Ensure cyber incident response processes are strong


Install remote collaboration safeguards



 
 
3.Embed Cybersecurity in Business Continuity Plans

Cybersecurity and identity management teams should constantly upgrade security measures that include:


Guaranteeing emergency security access


Training backup teams and enable remote support


Putting clear communication plans in place


Adapting to the plans and be flexible in the current ever changing scenario



 
 


 

Make the Remote Workforce Aware of the Security Risks




 
 

Cybersecurity training and awareness building initiatives are also critical to reducing risk. Some of the steps in this direction are


Training remote workforce to use new tools and features securely


Establish protocols for remote workers to authenticate each other for effective identity management


Prepare guidelines for best practices to avoid stress points for the infrastructure



 
 


 

Document, Announce and Provide for Remote Meetings, Digital Collaboration and File Sharing




 
 

Meetings can be conducted via WebEx, Zoom or Skype securely. Whatever be the tool, clear communication must be sent out with regard to the same. The host should be extremely vigilant about the participants at all times. Enterprise level collaboration platforms such as Trello, Skype and Slack provide secure chat and project management capabilities. Commercial platforms should be avoided since they lack sufficient cyber security and identity management features . Organizations should therefore regularly review and assess  the security configurations of these platforms to detect any form of shadow IT set up to collaborate in unapproved ways.


 

Start Planning for the Next Time




 
 

Building resilience into the existing system and having a disaster recovery plan should be an ongoing process. The University of Sussex, which is completely dependent on face to face interactions, is now completely closed in response to the global pandemic regulations. A week before the close down only 100 staff members had the ability to work from home via remote desktop protocol. But today 3000 staff and 19000 students can connect to the University. This massive switch has happened in super quick time. Jason Oliver, director of IT, at the University of Sussex says that they had to convert a 5 year road map to a one week deliverable. It adopted a digital transformation strategy which includes introduction of cloud based applications, networking and video conferencing technology.

Some of the tasks that need to be undertaken in an ongoing manner towards building resilience are


Finance personnel should be on the lookout for phishing, phone and email business scams especially those claiming to have connections with health organizations or charities


Procurement officers should ensure that contractual and other confidential data are shared using secure internet connections, enterprise file sharing solutions and encrypted company issued USBs only


All remote personnel to ensure proper verification of any requests from seniors from unknown entities



 
 
Conclusion

 

 

The COVID-19 outbreak has exposed the vulnerabilities of the world's health care systems and created a massive shift to remote working which has put existing enterprise infrastructure and security measures through extreme stress tests. However the necessary technology, digital tools and procedures for mitigating cyber security threats are available and can be implemented in a holistic and comprehensive manner. Additionally thoughtful planning takes into account digital modes of communication and collaboration can avoid potential cyber disruption and enable businesses to successfully continue operations.