How Can Retail Bounce back with the Implementation of Digital Transformation
The road to recovery for the retail industry in the post-COVID world will significantly accelerate digital transformation and will eventually increase demand in the digital assurance market. The speed at which the retailers adapt to the changing situation and the flexibility of their approach will be crucial in deciding the future of retailing.
Changing Consumer Behavior in the Age of COVID- 19

Earlier, the retailers used to measure digital transformation with respect to its capability to address customer's expectations. But the virus has left a lasting impression on the consumer behavior in digital retail. Today, as per a study by Ernst and Young, one out of three1 customers have strongly agreed that they will re-evaluate their expectations and no longer take certain things for granted. Similarly, a study by Prosper Insights & Analytics suggests that 95% of them expect companies to implement physical protection and distancing measures while 30% of them plan to shop more online in the future. The changing consumer behavior has forced retailers to rethink their model digitally and solve the post-COVID consumer sentiments related to health and safety.
Unlocking the Challenges with Digital Transformation
Digital transformation can bridge the gap between retailers and consumers created by the disease. It can help retailers to unlock challenges and win back the trust of their customers. Retailers need to shift from their old model of "profit, people, planet" to a more responsible model of "planet, people, profit". Retailers must also improve the quality assurance practices of their business to tackle the complexities of the market. They have to leverage the efficacy of the digital assurance market to ensure smooth functioning of the different parts of the digital ecosystem.
Here are some ways in which retailers can bounce back while implementing digital transformation:
Getting Ready for The New Normal
Life will not be the same again for retailers as we emerge from the impact of this pandemic. Digital transformation trends in retail predict that even when the disease is gone, people will become hypersensitive about getting sick from daily activities which were once considered safe. Sharing a table in a restaurant, trying out a new outfit in a trial room, swiping a credit card in a showroom may not be a part of the new normal. Digitalization can create a new ecosystem for retail enterprises that multiply the joy of shopping by eliminating the fears from the minds of consumers.
Measuring Digital Transformation to Ensure Success
To ensure that their transformation journey is on the right track, retail companies should measure digital transformation in four key areas – fulfilment and last-mile execution, transparency, workforce management, and pricing. Simple efforts like improving presence by establishing digital channels, investing in data, integrating pandemic outbreak models with supply chain, and enabling staff to run the store from home can prove to be beneficial. They must also invest in digital assurance practices available in the market to retain their core competency while developing new technologies.
Expanding Digital Footprint to Increase Customer Footfall
As more and more people choose online shopping, retailers need to expand their digital presence. A coherent digital engine can drive customer interaction and engagement. Retailers need to translate sales by offering customers a convenient shopping experience on digital platforms. They should take advantage of digital ubiquity in retail to promote innovation and empower customer acquisition.
Automating for a Safer Shopping Experience
While the new standards of safety will require retailers to introduce automation in operation and sales, they need to replace people with technology wherever possible. From automated store access systems to safer touchscreens and POS – retailers need to judiciously apply automation to make the customer comfortable in their store.
Thinking Hyper-local
With people less likely to travel further, local stores will be the first choice for customers. A recent report by McKinsey shows that local convenience stores in China have performed well at the beginning of the pandemic, just as they did at the peak of it. Retailers must realize that in a post-COVID world, it will be very important for them to make their offering hyper-local. Digital technologies can be useful in bringing about this change faster and smoother. Walmart-owned Flipkart has recently partnered with brick and mortar store Spencer's to boost its last-mile delivery network.
Collaborating to Grow
Technological enhancement can now add to the ROI of retail even faster than before. Partnership with competent technology partners will play a pivotal role in ensuring a turnaround for retailers. The technology-led projects must be prioritized by companies to undo the consequence of the pandemic and get ahead in business. The effectiveness of this collaboration will be an important measure of digital transformation.
Delivering Customer Convenience




Deloitte's 2020 Retail Industry Outlook suggests that consumers are now more willing to pay a premium for convenience and shipping speed. It is important for retail brands to augment digital infrastructure to arrive at the perfect mix of speed, convenience and cost. Retailers need to learn from Amazon which has been successfully using this formula to be the market leader.


 
Streamlining Supply Chain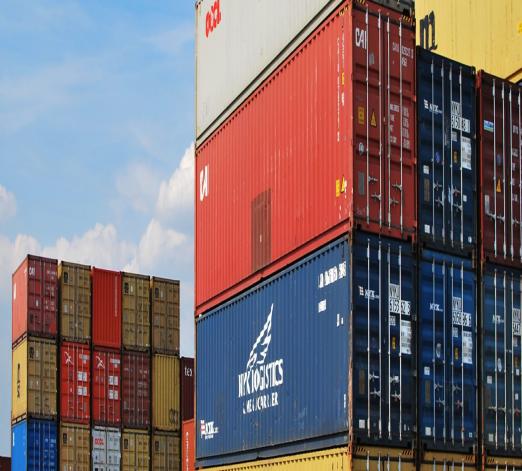 The pandemic has brought the vulnerabilities of the supply network systems to the forefront. Many retailers have failed to meet their customer demand for their products due to lack of data. Digital transformation helps to sustain retail business by providing valuable insights about the supply chain and letting retailers predict the future demand accurately. Automating processes in the supply chain can increase efficiency and reduce cost, thereby saving crucial time & money for innovation in these testing times.
Conclusion

COVID-19 is one of the biggest survival challenges faced by the retail industry. digital transformation in retail can be the perfect remedy to overcome the challenge. Increased dependence on digital assurance market, improved tools to measure digital transformation and pragmatic steps to implement technology can all help the retail industry to bounce back from this unprecedented crisis. You need to have a bold vision and a solid digital strategy to get going.